Price

S$39.00

S$49.00

Product SKU
506084/506083
Brand
Sennheiser
Size (L x W x H)
14.8 cm x 8 cm x 3.5 cm
Availability
In Stock

Colour

Quantity
Description
Highlight
Earphones with powerful sound and deep bass
Ultra small design for excellent comfort
4 ear adapter sizes (XS, S, M, L) for effective noise blocking
2 years warranty
Genuine products
Overview
Sennheiser's new CX 1.00 headphones offers a powerful sound experience with a deep and punchy bass. The new ultra small design guarantees excellent comfort while the included set of ear adapters in four different sizes (XS, S, M, L), ensures effective noise blocking that will really let you feel the beat!
Features
Earphones with powerful sound and deep bass

Ultra small design for excellent comfort

4 ear adapter sizes (XS, S, M, L) for effective noise blocking

Available in black or white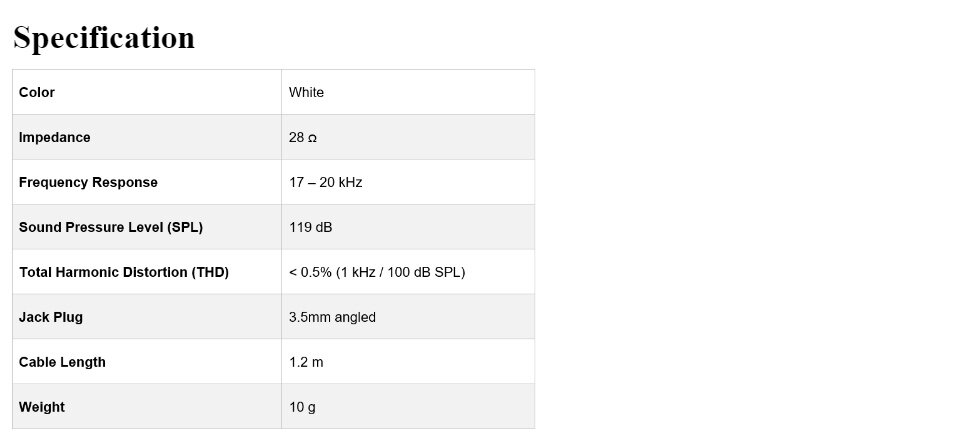 We are shaping today the audio world of tomorrow - that is the ambition that we and our company live by from day to day. This vision statement describes what we are hoping to achieve together. The foundation for this is our history, our culture of innovation and our passion for excellence.
For us, good sound is not enough. We want to achieve the perfect sound. We want to make sound come alive.
What's in the box
1 x CX 1.00 White Earphones
1 x Ear adapter set (XS, S, M, L)